1990s.
All manufacturers worldwide stopped producing Nixie tubes.
Nixie Tubes
developed in 1954 and popularized in the 1960s for use in calculator displays.
Nixie tubes were also used in voltmeters, clocks, vending machines, elevator displays, airport timetables, and arcade game machine score displays.
There were also Nixie tubes that could display not only numbers but also letters, and they played an active role as digital display devices.
Later, with the advent of LED and LCD displays, the demand for Nixie tubes disappeared.
Nixie tubes were a familiar part of life in the Showa period. Today, they are so rare that it is difficult to see them in person.
Neon gas glows.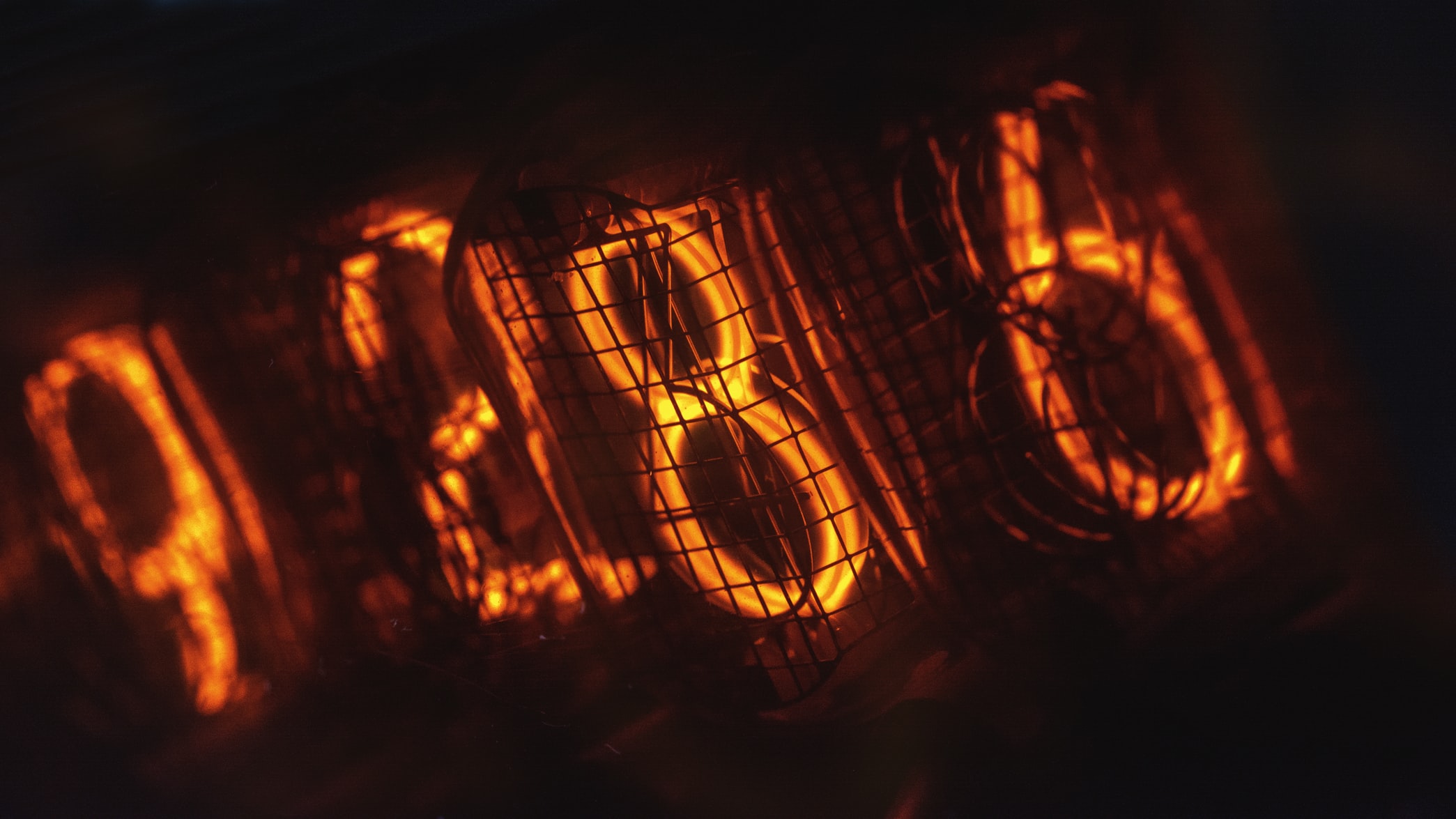 The glass inside the Nixie tubes is filled with neon gas, which reacts with the gas around the electrodes when electricity is applied to the electrodes inside, causing them to glow.
This phenomenon of luminescence around the electrode in the shape of a numeral makes the numeral appear to float.
Unlike a light bulb, the electrode itself does not glow, so the electrode remains black behind the light.
The charm of Nixie tubes lies in this light, and the warm and gentle light that is hard to replace LEDs and LCDs may be necessary in this modern age.
Nixie tubes are consumables.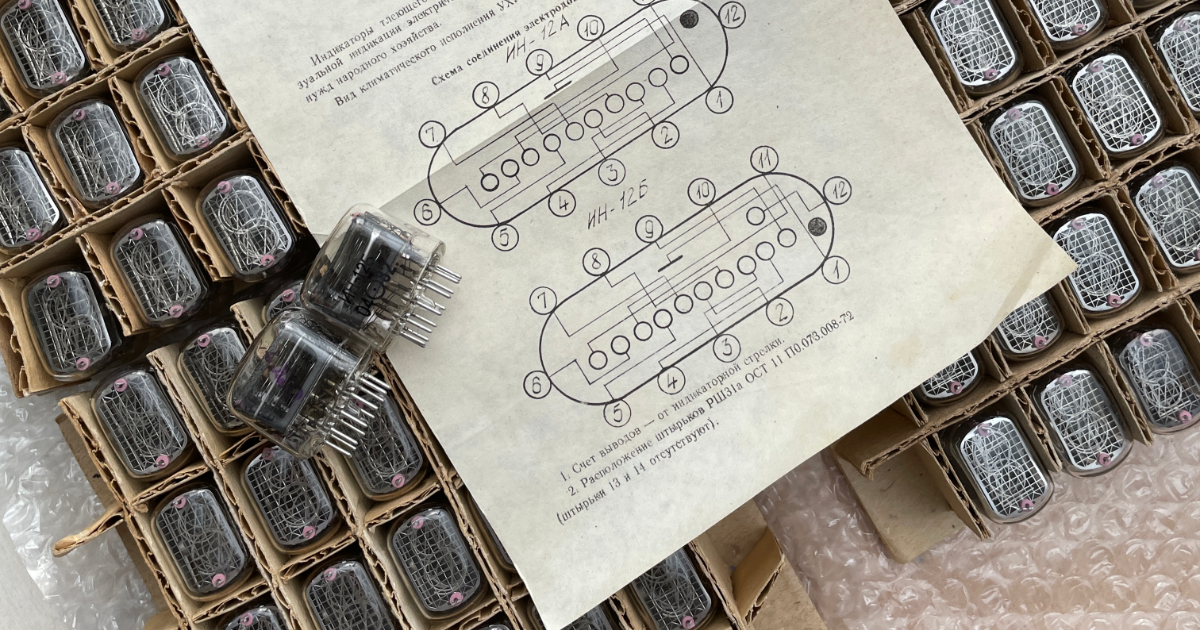 Nixie tubes were tougher than incandescent and fluorescent bulbs, with some products claiming a lifespan of 200,000 hours.
However, Nixie tubes currently available in the market are dead stock, so several decades have passed since they were manufactured.
Nixie tubes in good condition seem to have a life of several years or more even with constant lighting.
However, we cannot guarantee the service life of Nixie tubes due to their varied condition.
||Nixie Tubes Sold Individually
If you have purchased a Nixie tube watch from us, it is a good idea to have a spare stock of Nixie tubes while they are still available.
||Various Nixie tubes for sale
The number of Nixie tubes, the production of which has already stopped, is steadily decreasing.
It will not be long before the number of Nixie tubes in circulation will decrease like gold, making them scarce and difficult to obtain.
The products we sell in our store also fluctuate according to the purchase price of Nixie tubes.
If you are interested, please take a look at our products before they disappear from this world.
Thank you for reading to the end.
We will continue to provide lots of excitement as a watch store that entertains you all.
We look forward to your continued patronage of 830 Watch Store.
830 Watch Store